23 Jan

Asheville, NC Log Mansion

We had the honour of designing this beautiful log mansion that is currently being built near Asheville, NC. Upon completion, there will be 4 floors and a total of 9,000sqft of living space that will feature ceilings that soar 45ft from the main level, a large central fireplace that extends the entire height of the home, as well as individual fireplaces on every floor. To give you an idea of the extent of this home, find the guy standing in the front door opening.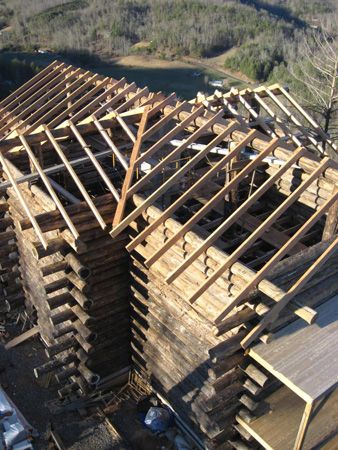 The views of the surrounding North Carolina Mountains are nothing short of breathtaking, and as the mansion sits majestically atop the mountain, it overlooks the entire Sylva. NC.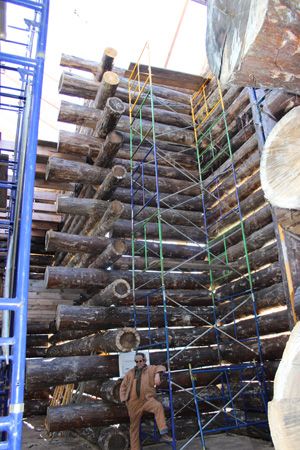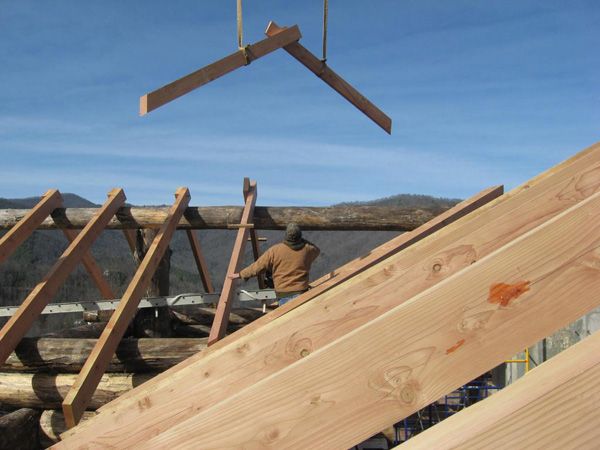 The logs used for the construction of this home rival some of the largest we have ever used. To put it into perspective, there are 6 post logs that hold up the roof which in total weigh over 48,000lbs. That means there are over 24 tons of logs just to hold up the roof! This work-in-progress will soon be a masterpiece. Check back soon to follow our progress to completion!