23 Jan

Ashford, WA Log Home

Nestled at the base of Mt. Rainier, this beautiful home is the pride and joy of the Brenza family. They worked diligently for two years putting the walls in place, but at that point needed some help with getting the walls dry before the infamous rainy season of Washington returned.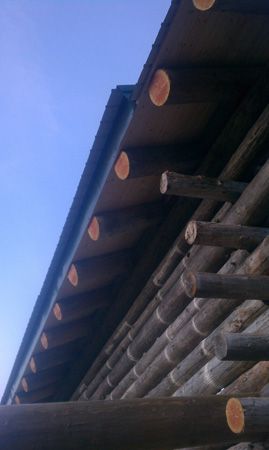 Wiley Log Homes to the Rescue! The Brenza's contacted us with their dilemma in June and by the end of July their home was nice and dry. Just in time for them to get inside for the winter and enjoy finishing the interior space.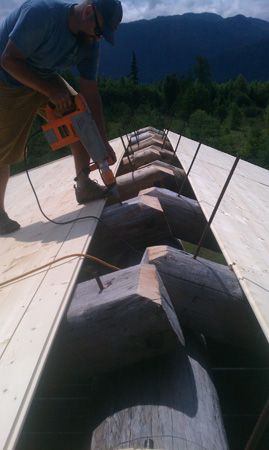 Here, you can see the tongue and groove is going down and the rafters are being pinned.
Here is the view from the front: log rafters have been slabbed and installed, the tongue and groove is down, the insulation is in place, and the metal roof is on.